Exterior Structures
"Swing/Wedding Trellis" - Greenville, SC
Timber Artisans built this small trellis frame as a gift for the mother of Peter McGinnis (co-founder). The old oak swing was previously installed on the back porch of the home where his mother and father raised their family. Peter's father lost his battle with Alzheimers disease soon after the Trellis was erected. The swing was a special place for his parents over the years as the disease worsened. The trellis is dedicated to their love for one another and will allow her to have the swing at her new home. During Mrs. McGinnis's move to her new home the Trellis was dissassembled and brought to Charleston, SC and used as a wedding Trellis for good friends of Peters. It is now back in Greenville in the courtyard of Mrs. McGinnis's new home. Special aspects of the frame include – housed balustrades, curved braces, and "swallow-tail" wedged tenon joinery.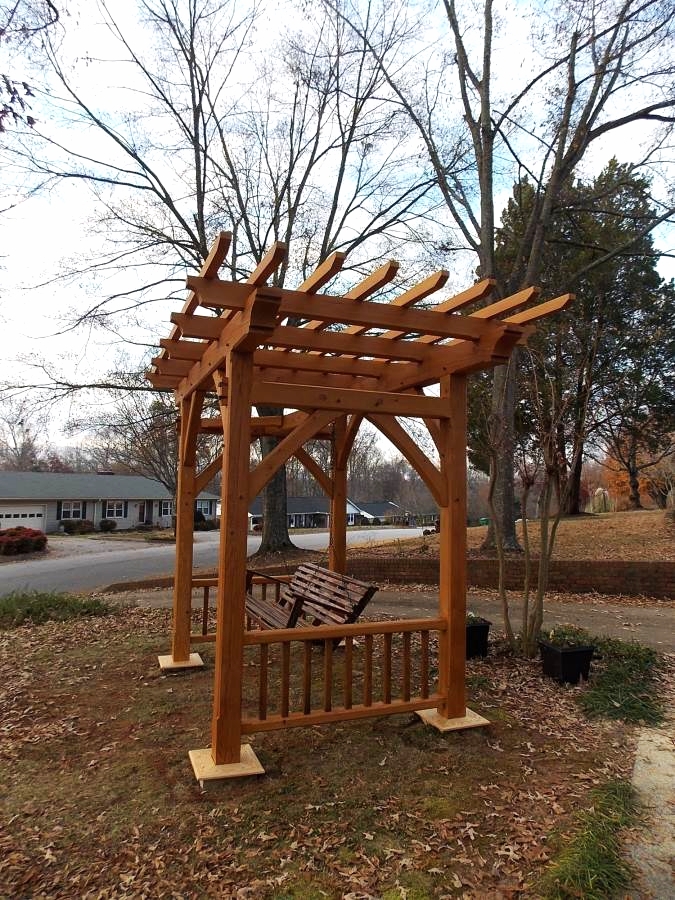 "Poolside Pergola" - Charleston, SC
Timber framed pergola out of Sapele lumber (African Mahogany)
"Elliptical Arches" - Charleston, SC
These compound curved elliptical arches are transition ways through a private courtyard in the downtown area.
"Covered Timber Stair" - Charleston, SC
Located on the back side of the Historic Charleston Jail. The staircase was constructed to replace an existing failing stair structure. The 200 + year old Romanesque Revival building is currently being used by the American College of The Building Arts and Haunted Jail Tours. The building is also frequently rented out for art functions/concerts/ and other events. Timber Artisans design was inspired by examples of covered stairs in Europe that coincide with the architecture of the Jail.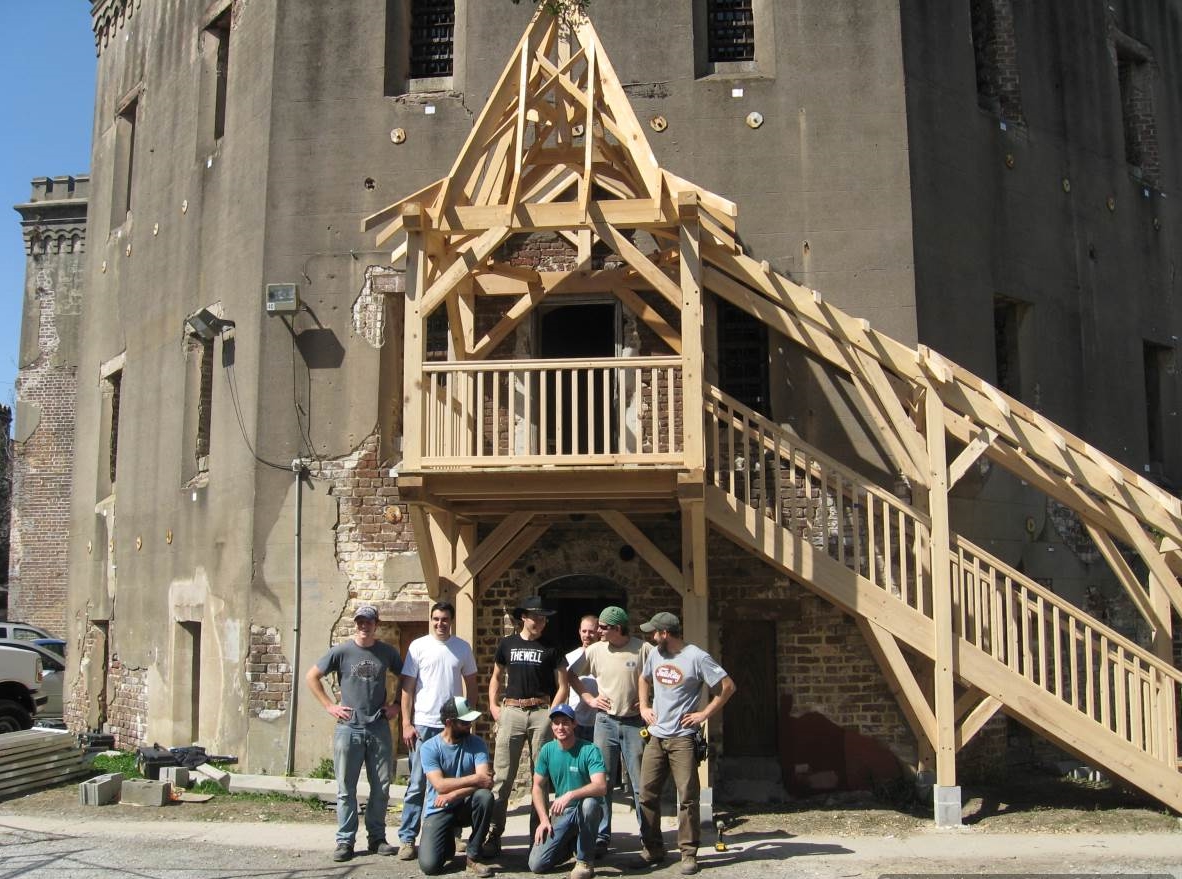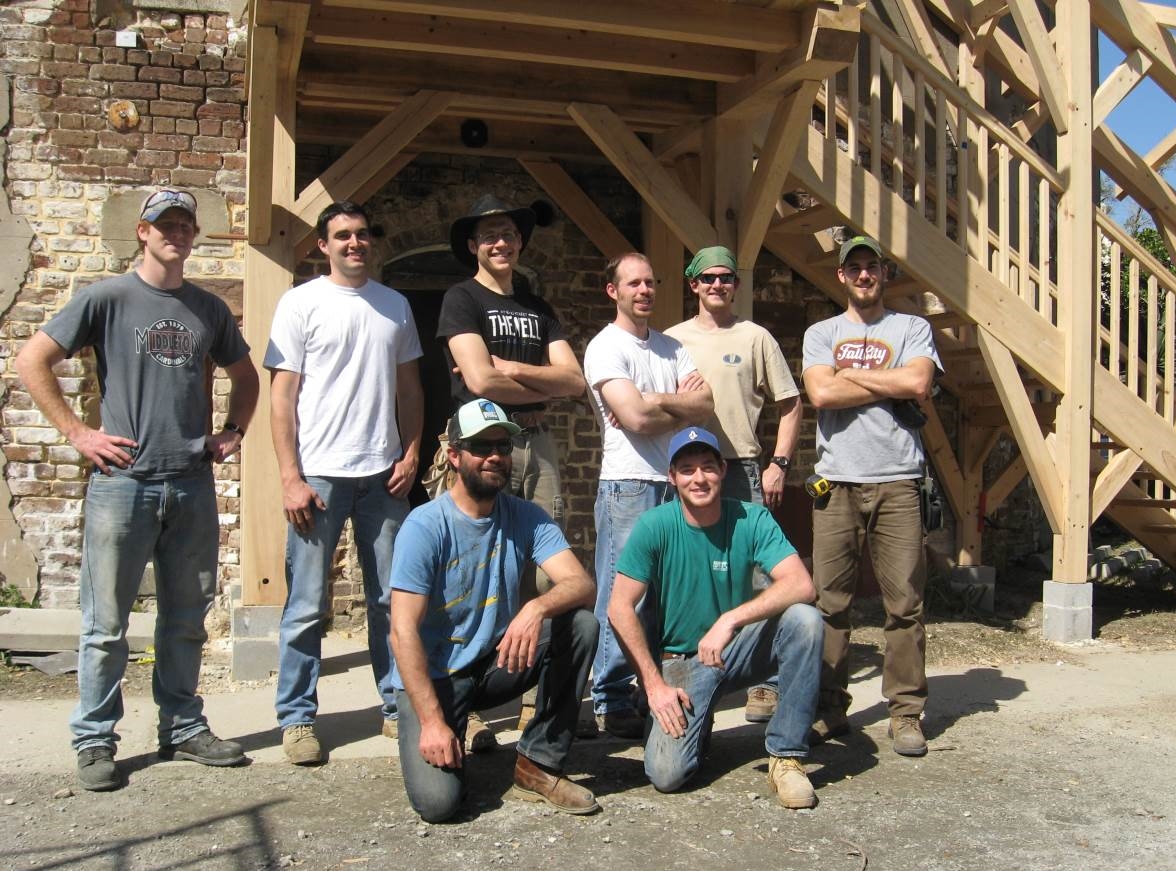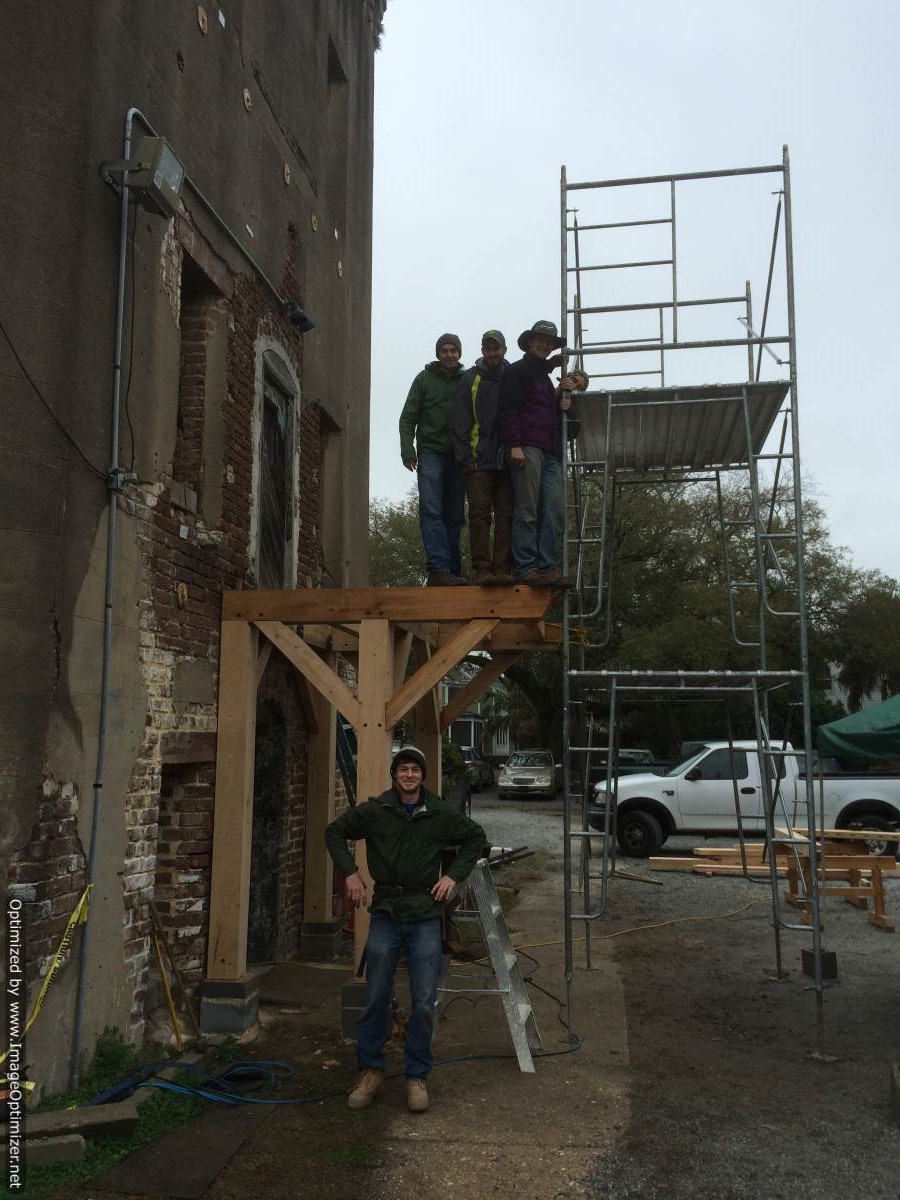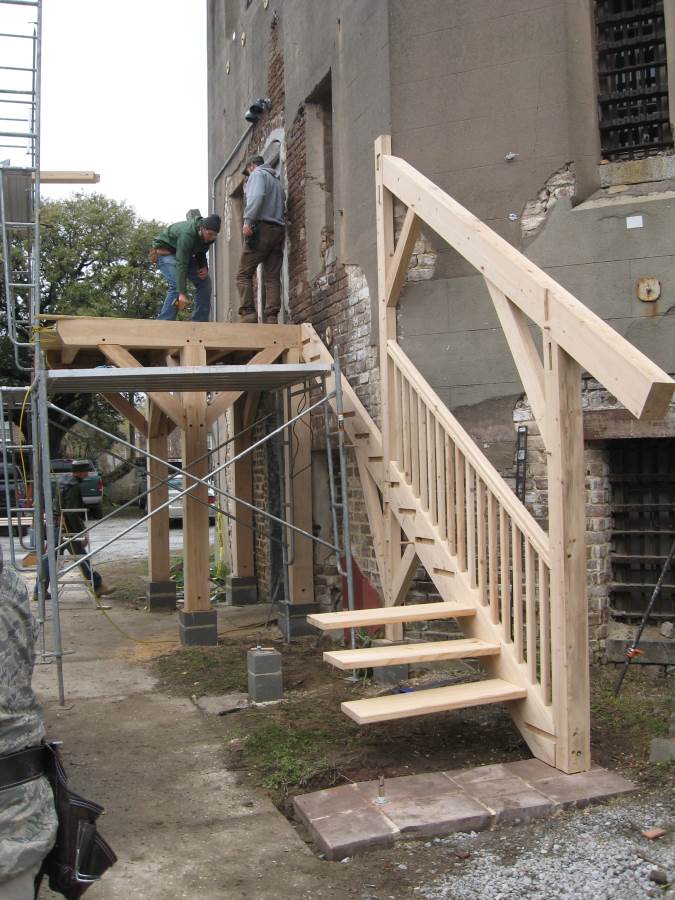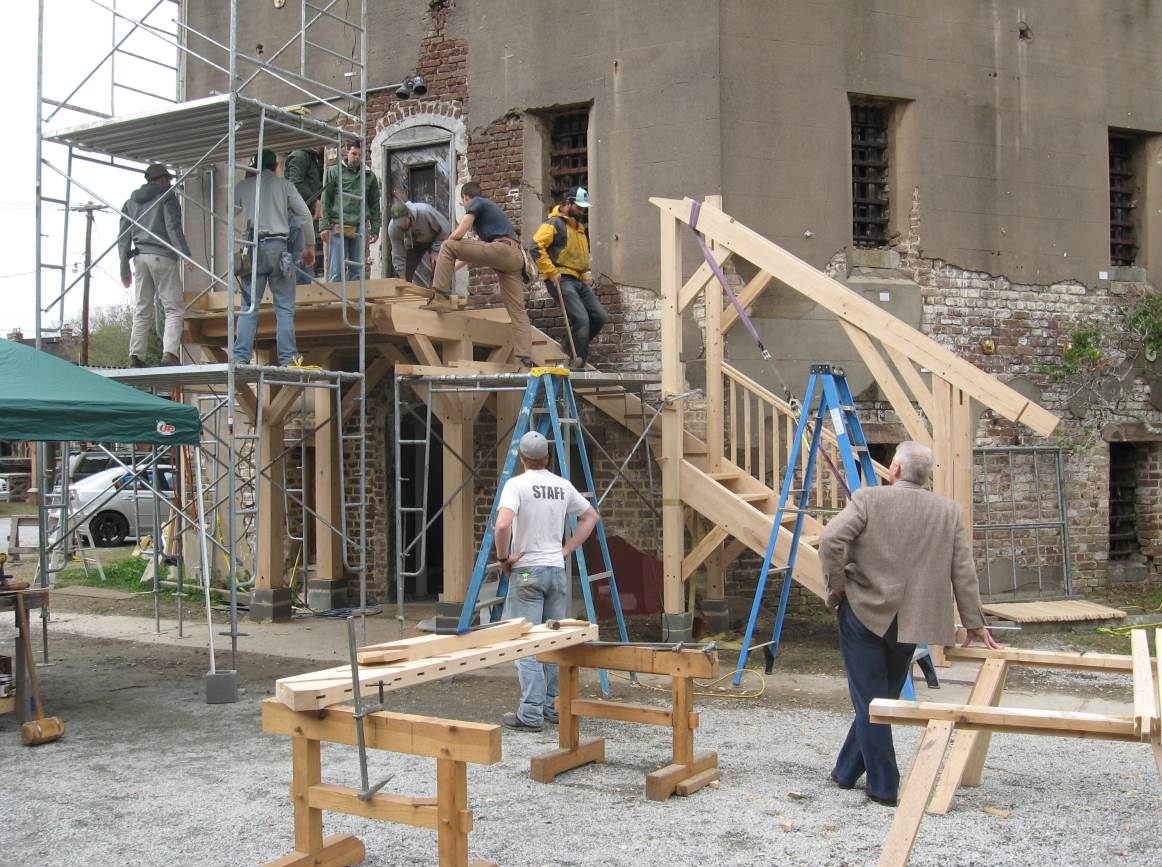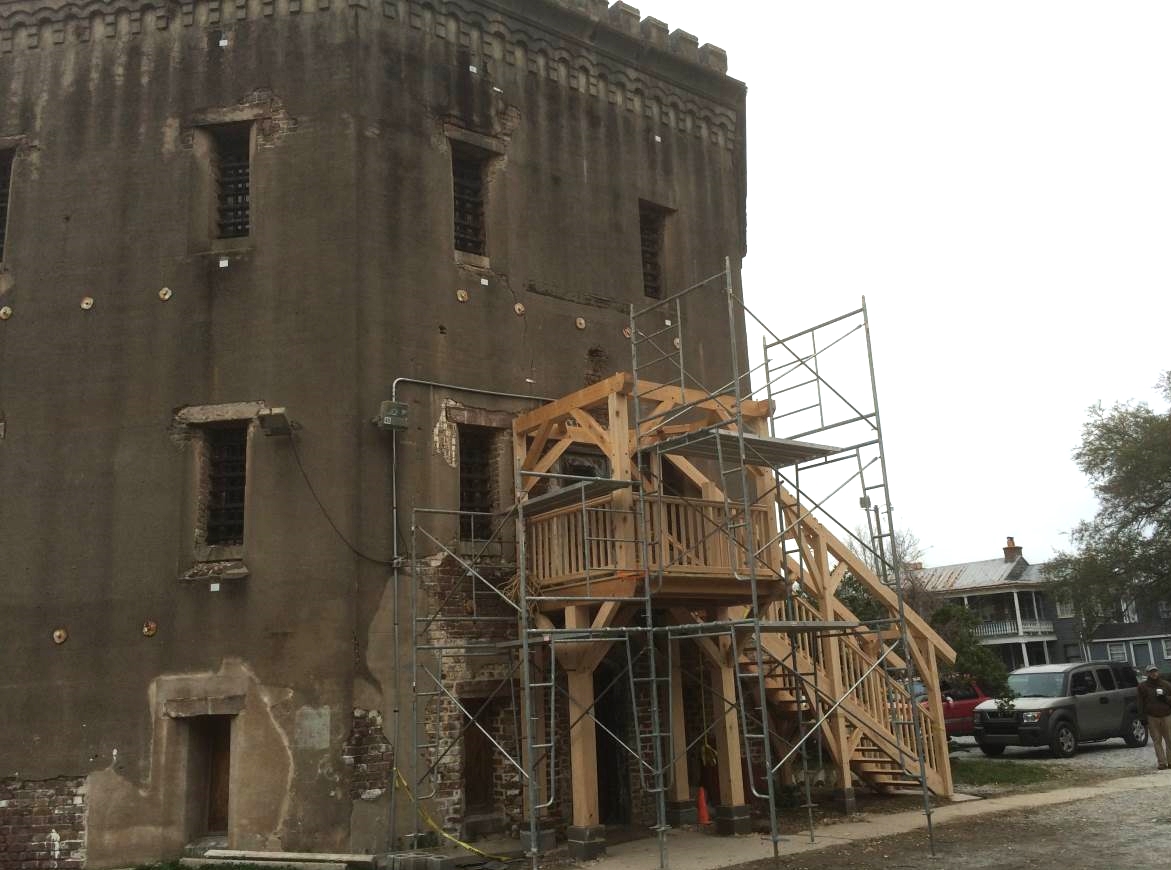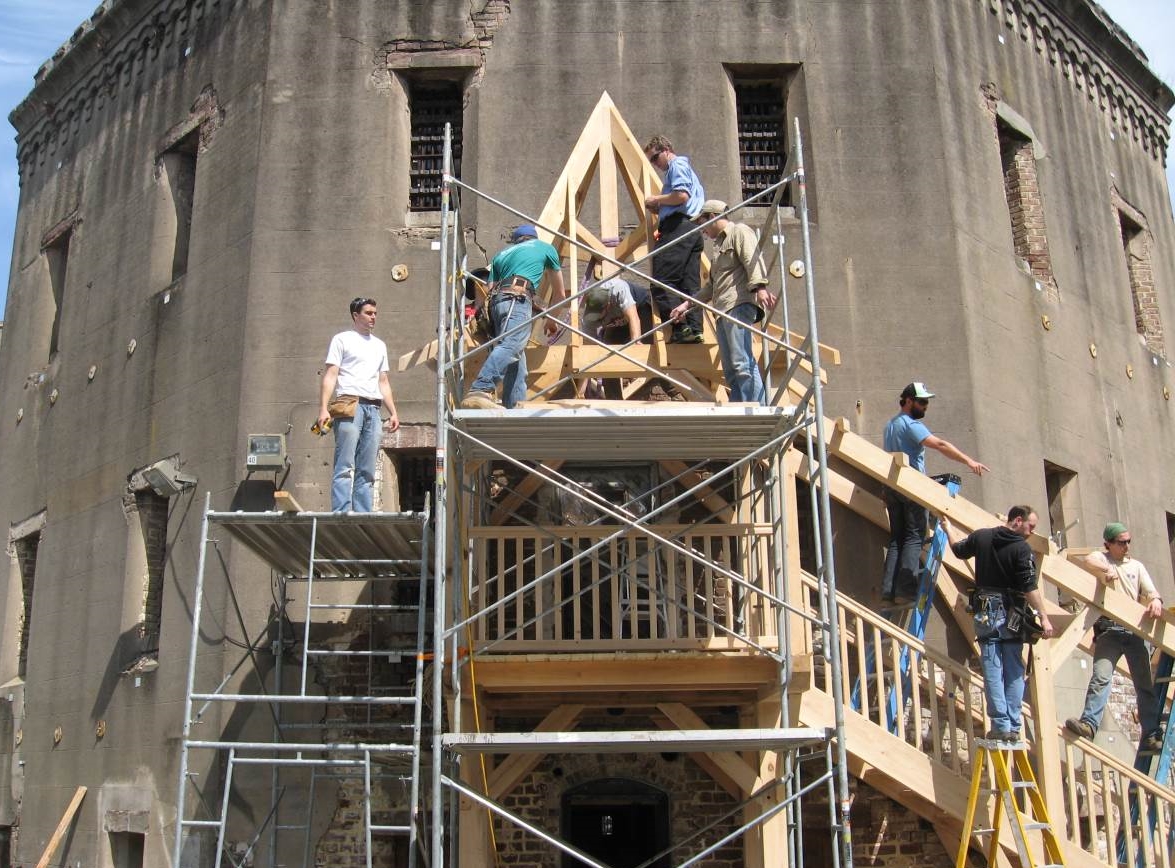 "Garagae Roof Trellis" - Kiawah Island, SC
Timber frame trellis roof system out of Sapele lumber (African Mahogany)
"Sapele Arch" - Charleston, SC