"Hewn Timber Ceiling" - Mt. Pleasant, SC
Reclaimed hand hewn oak timber ceiling with two 10x10x20' girts and 3x6 hewn joists between
"King St. Pine" - Charleston, SC
Restoration/Renovation of early 1800's building located on King street in downtown Charleston. In order to accommodate design for new retail store the floor system on the second level was removed to allow for a stair case leading to additional retail space above. In addition to this scope, there was also a studio apartment added to the rear of the building. Using the original material removed from the floor system new trusses were built to properly support the roof. Termite/rot damaged joists were replaced, and headers were added to support second story masonry fireplaces and ceiling joists to support drop ceilings. Traditional joinery was added matching existing conditions including keyed scarf joints and through tenon connections.
"Hewn Timber Great Room" - Mt. Pleasant, SC
Great room for kitchen, dining, and entertaining with reclaimed hand hewn oak timbers creating post and beam structure within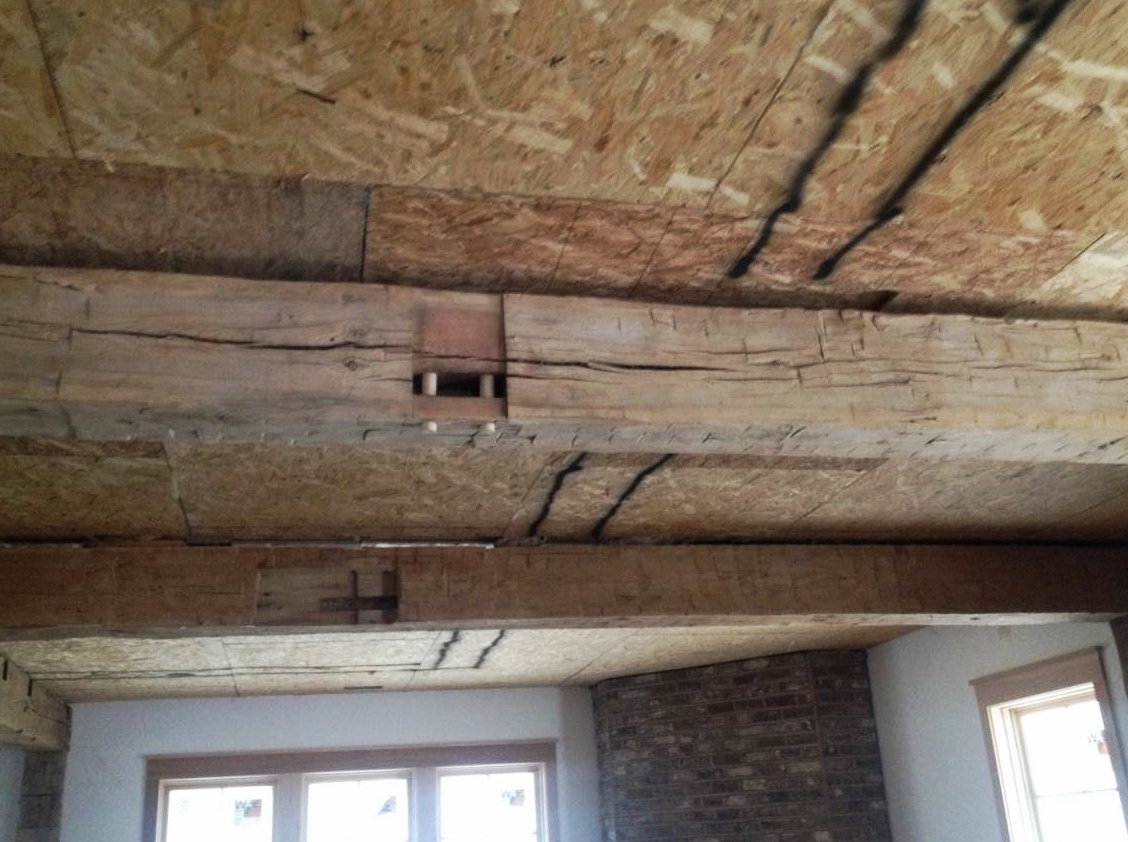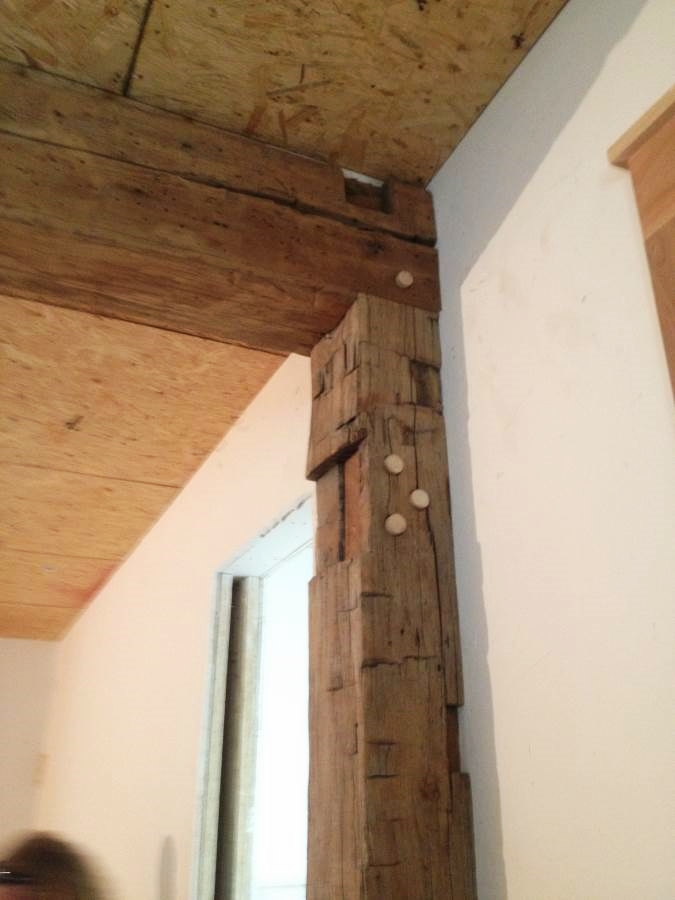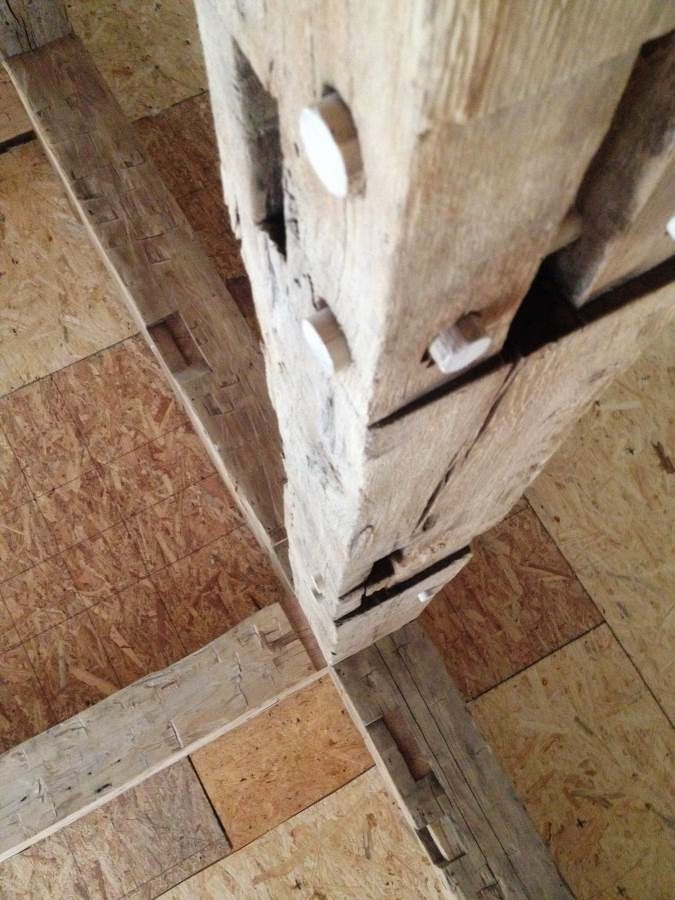 "Douglas Fir Kitchen Beams" - Johns Island, SC
Reclaimed douglas fir 6x8's installed on ceiling of kitchen and dining area of private residence
"Pine Kitchen Beams" - James Island, SC
Reclaimed southern yellow pine ceiling beams in kitchen and adjacent exterior porch
"Pine River Cabin" - Johns Island, SC
Reclaimed rough sawn pine beams installed as timber frame within a home along the inner coastal waterway
"Fireplace Mantels" - Charleston, SC
Assortment of reclaimed beams used as decorative fire place mantels
"Barnboard Interior" - Mt. Pleasant, SC
Selection of reclaimed barn board siding installed as interior accent walls.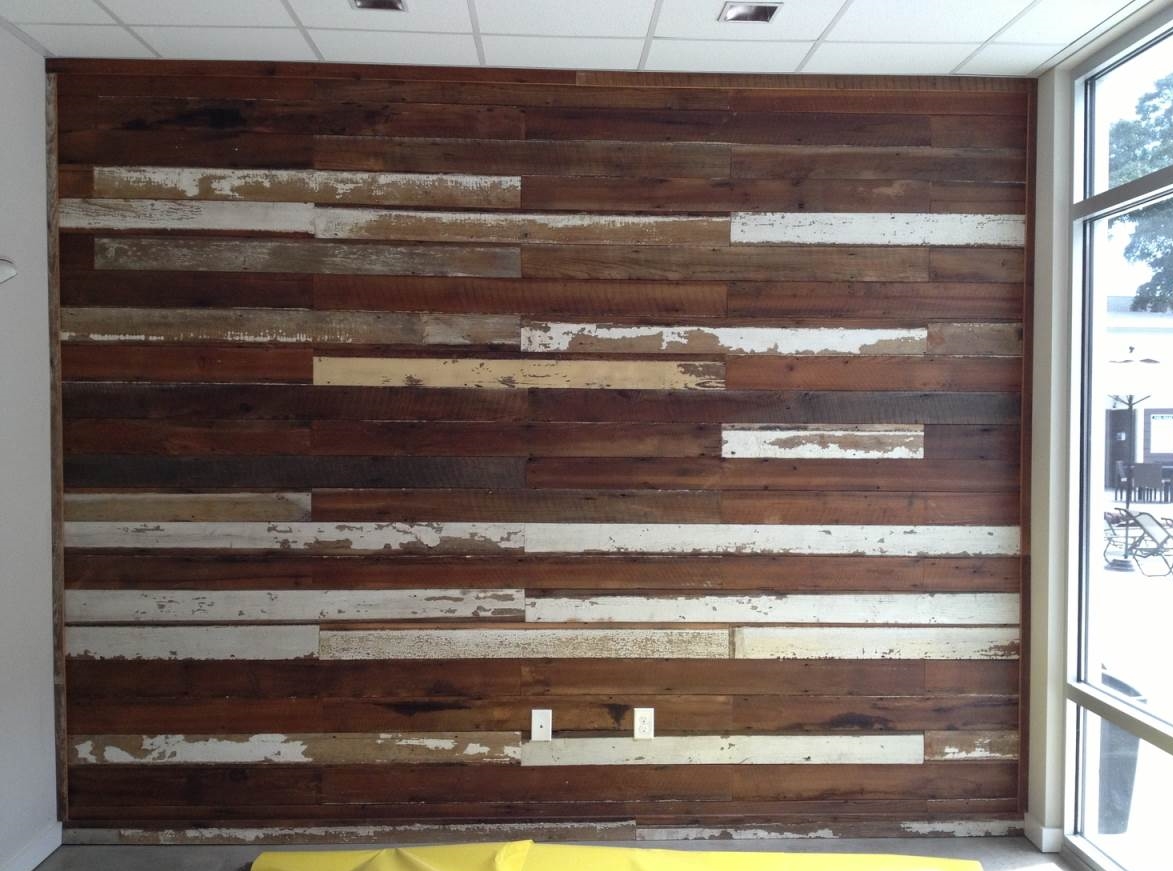 "Hand Hewn Cypress Beams" - Charleston, SC
New rough sawn cypress timbers were hand hewn in the shop before installation on site - (photos of installation coming soon)